1 In 8 Kids in West Michigan Live In Poverty and Most Likely Will Not Have everyday care essentials and holiday gifts.
The
Big

Give

Is Here
To Change That
*Every $250 donated sponsors 1 child
Local School Districts Supported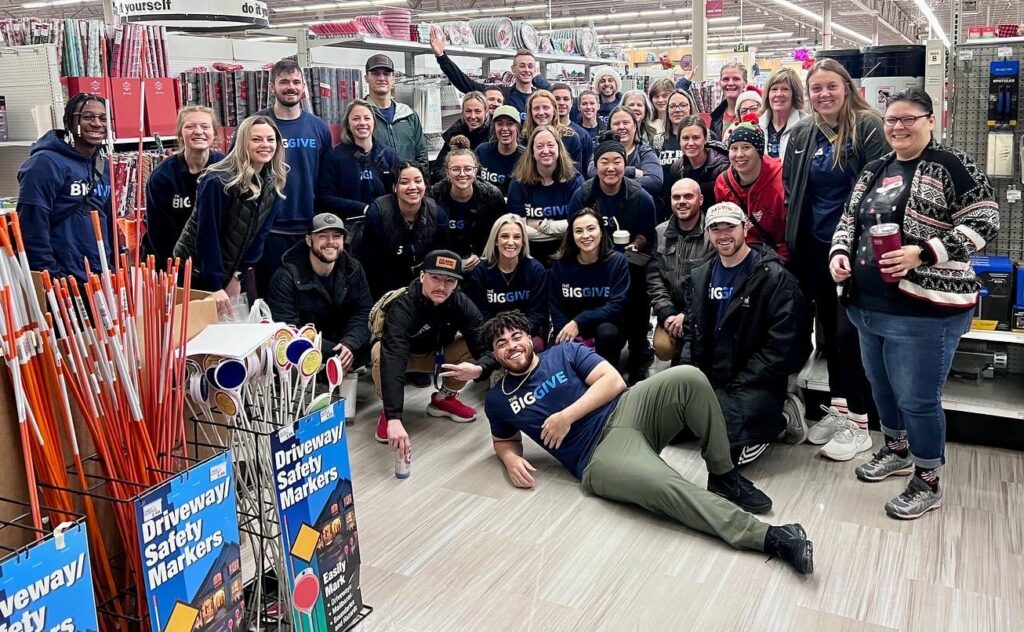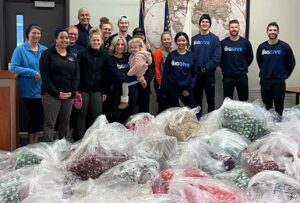 It's not just presents under a tree. In the month leading up to the winter break many kids struggle in anticipation of what their holiday break is going to look like; two weeks home with last year's winter clothing, no brightly wrapped gifts with their name scrolled on them, and no happy memories to share when they return to school. Even worse, they dread hearing how great the holidays were for their friends when they do go back to school. This destroys their self-confidence and self-worth, sometimes making school a place of shame rather than a safe haven. 
The Big Give changes that. Many of our Big Give kids' teachers report back that their students come back to school with swagger, increased self-confidence, and a noticeable difference in their attitude and effort in school. The kids finally feel like they fit in and have something to share! They are more socially, personally and academically successful. 
HOW WE ARE DIFFERENT THAN OTHER CHARITIES​
100% donations go to kids
How to support our mission and become a Big Give Hero
Learn from the experiences shared by others about Big Give
The BIG GIVE organization was the biggest blessing for my son this Christmas! Being without a place of our own is hard enough, but then to think of Christmas without gifts was a fear I had...I pray for more funding for the BIG GIVE Organization so they can reach more children in need!
The Big Give is simply one of the most amazing displays of community that I have experienced...It is so nice to see people collaborating to share the joy and love of the season.
Our Christmas tree went from having a few small gifts under it, to us not having enough space. We felt extremely blessed and grateful. Needless to say, Christmas turned out much better for us and especially the kids. Not only did they have more presents to open, but they saw firsthand a wonderful part of Christmas - kindness and generosity.
My kids were over the moon! My daughter received art supplies and bath supplies. Two of her favorite things. My son was super excited for his video game. Their smiles were amazing. Thank you.
I just picked up the gifts and oh my goodness!!!! Thank you all so very much. I can't believe how generous and amazing this is. I honestly can't say enough - how much it's helped - our furnace went out just after Thanksgiving and it was a big expense!
This is all too much. You have no idea how happy this will make my kids. I feel like I am going to cry!
I just wanted to take a moment to thank you for the gifts you helped provide for my girls. We have had a difficult year financially and this made a huge difference.
I was extremely happy with the choices that were made for each of my kids, as well as the quality of the gifts. They were clearly well thought out and not rushed.
Thanks to all the good people who took time and money to help out my son. He was really happy and all my family too!!!!
I am thankful for all the Christmas gifts for my sons 🙏 It was great to get help since I am a single mother with low income and getting all that they needed for winter was a blessing. Thank so much for what you do and blessing to you!
I really appreciate all the wonderful gifts they gave to my family. We really needed it this year. My kids were so happy and appreciative of all they received. We will always remember this.
Thank you again sooo much for choosing my family for the holidays! The kids really enjoyed everything and were super excited to see so many gifts!
My family was impacted by homelessness, and it has taken a toll on my children, but they are still thankful. My children were very excited about the gifts they received and were extremely grateful.
Big Give was a blessing to my family. If it wasn't for Big Give my kids would not have had a Christmas. Not only were there a lot of gifts, but the gifts were also amazing.
An overdue, HUGE "thank you" to whoever was behind The Big Give christmas gifts! The gifts were so carefully picked to fit each of them, and they absolutely LOVED all of them! It was way beyond my expectations.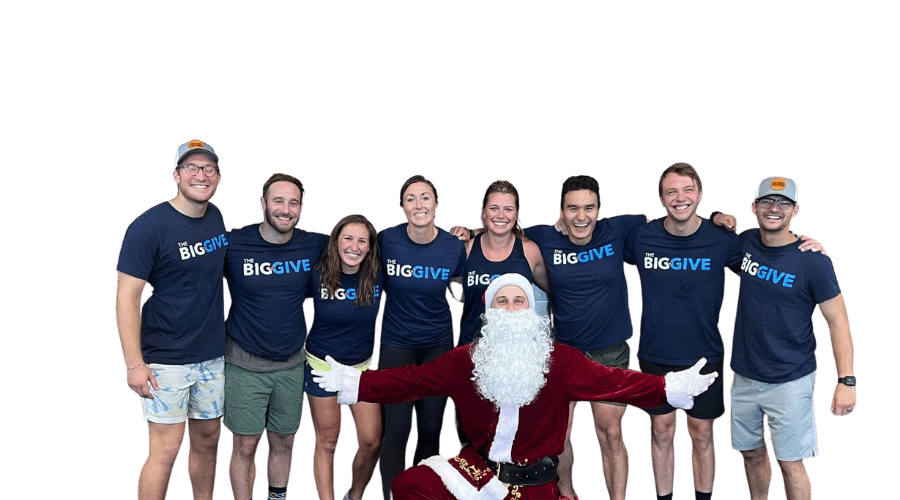 Help us to reach our goal
Your donation can change their life.
We will not rest until every single kid in West Michigan has a magical Christmas​.